H.J. Werner Marketing – general information
H.J.Werner Marketing is the resource for preparation of written technical content for Industry & Commerce.  We provide a comprehensive list of freelance services under the direction of Herb Werner, sales and marketing veteran with over 35 years international sales,
marketing and technical writing experience.
Combined with the power of digital communication and networking, we can promote your company's products and services to thousands of your valuable prospects, as well as existing customers via Press Releases, Newsletters, Trade Publication Editorials, and Application Case History "White Papers".
Editorial Writing
Website Content
Electronic Press Releases
e-Newsletters
Application Documentation
Case History"White Papers"
Trade Show Promotion
Quotation Request (RFQ) Specifications
PowerPoint Presentations
Instruction Manuals
Additional technical writing capabilities include preparation of instruction manuals, website content, standard operating procedures (SOPs), training manuals, detailed specifications for quotations, and PowerPoint Presentations of any variety . . . just to name a few.
Have a mailing list "sitting on a shelf" collecting dust or a list of visitors to your trade show booth that you never get a chance to touch base with on a regular basis with "What's New" newsletters ? Are there publications relevant to your target market you need to send product releases, application updates, or editorial information to? Give them to us, and we'll make sure your company products and services are always up to date with your customers and in front of major trade publications.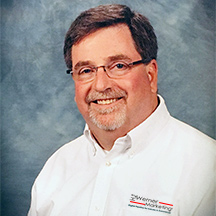 Herb Werner's technical writing experience began with his scientific educational background, documenting experiments in biology, chemistry, physics and environmental sciences. This was followed by 35 years of broad practical experiences which included writing standard operating procedures for semiconductor manufacturing, preparing comprehensive technical proposals for pharmaceutical manufacturing equipment, instruction manuals for fluid control products, and documenting over 500 applications covering dozens of industries for application databases and websites.
Detailed Resume (click here)
Testimonials (click here)